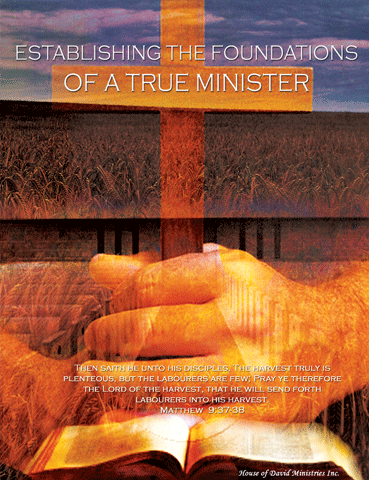 Ministry Development
Establishing the Foundations of a True Minister
A minister is not a title; rather it is a service. Too many people have become ministers or have called themselves ministers, never having been transformed on the inside by submitting to the Word of God. The teachings in this course will bring about an inward transformation of the heart with the infusion of knowledge and understanding of the Word of God.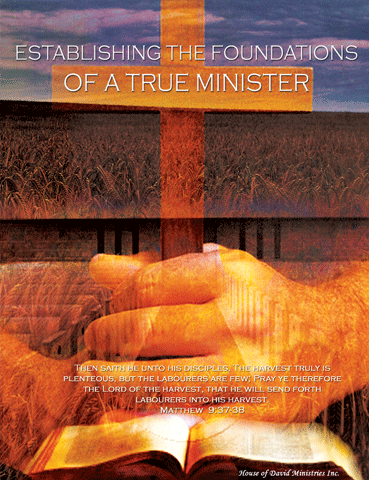 Additional Info
"For the perfecting of the saints, for the work of the ministry, for the edifying of the body of Christ" Ephesians 4:12
This course is distinctly designed to edify, perfect and equip those who complete it for the work of the Lord. It will spiritually strengthen you as a Christian causing you to have a desire to strive for right standing with God that you may serve Him in the greatest capacity and effectiveness. In this course, you will gain an understanding of what a minister in the service of the Lord does as well as what true service to the Lord is. You will also be instructed in how to overcome the enemy who will try to keep you from your service to the Lord. A minister is a servant, let's learn how to have the heart of a servant unto the Lord, for His glory.
Lessons Include:
A Minister

The Church (The Body of Christ)

The Mission- Christ And Him Crucified

A Life Poured Out

What Christians Believe

The Vessel

How To Strengthen Your Spirit Man or Woman

In the Proper Place

My People Are Destroyed for the Lack of Knowledge

You Must Renew Your Mind

Staying with Your Call

About My Father's Business

The Kingdom of God (Heaven) is Within You

Supernatural Counseling

Are Women Allowed to Teach In Christ, or Are They to Keep Silent?

Another Chance to be Restored

The Place of Resistance

Ministry is a Process
This course is set up for personal study as well as for small group teachings.