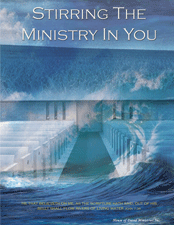 Ministry Development
Stirring the Ministry In You
We, the Church have lost our purpose (vision), causing us to hide inside the Church building being occupied with Church events for too long. John 17:18 says, "As thou hast sent me into the world, even so have I also sent them into the world." The teachings in this course will cause you to develop the same passion Christ had to go out into the world and deliver the gospel of the Kingdom.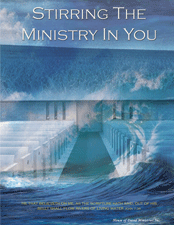 Additional Info
"Go ye therefore, and teach all nations baptizing them in the name of the Father, and of the Son and of the Holy Ghost: Teaching them to observe all this whatsoever I have commanded you: and, lo, I am with you always, even unto the end of the world. Amen." Matthew 28: 19-20
This course will encourage you to do the work of the Lord through reaching people as the Lord Jesus Christ Himself did. Ministry is our service to the Lord. The ministry of Christ here on earth was to seek and save the lost. This course will encourage you go and reach the world as the hands and feet of the Lord here on earth, for He tells us in His Word, that the things He did shall we also do and greater things than He did shall we (the Christian) also do. You will learn some of the reasons why we are hindered in doing the work of the Lord, but also how to overcome these things and the rewards that are associated with serving the Lord with your whole heart and for His purposes.
Lessons Include:
Heaven, the Reason Why We Minister

The Beginning of Sorrows

To the World

Come Out of Her My People

Tell Them That I Am Coming Soon

Reach

Why Some Ministries Don't Grow and Christians Go Lacking

Things Get In The Way

God's Purpose for America

Nations

An Army of One

The Greatest Hindrance to Stepping Out into Ministry is Fear

Be Not Weary in Well Doing

Rise

Rewards
This course is set up for personal study as well as for small group teachings.